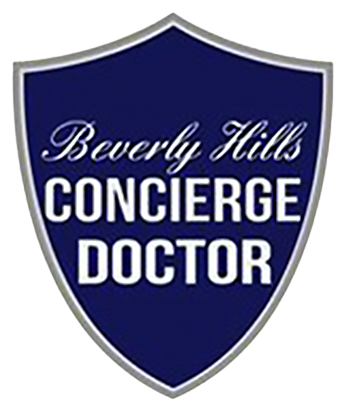 Beverly Hills Concierge Doctor
Our office offers various anti-aging treatments. There are different types of treatments, divided into:
COSMETIC PROCEDURES

NON COSMETIC TREATMENT
NON-COSMETIC TREATMENTS (HORMONE REPLACEMENT THERAPY)
As men and women age, our hormone levels start to decline. That is why we begin to show signs of again. Men decline in testosterone and growth hormone. Women decline in growth hormone and the female sex hormones, estrogen, and progesterone.
Men significantly improve their energy, libido, muscle mass, and skin and hair texture with testosterone therapy and growth hormone (HGH) therapy.
Women have significantly improved hormone replacement therapy with estrogen, progesterone, and growth hormone (HGH).
Schedule a consultation with our doctors to see if you are a candidate for hormone replacement therapy.
COSMETIC/AESTHETIC TREATMENTS:
Our office also provides nonsurgical aesthetic and cosmetic treatments for men and women.
Services offered:
Botox

Fillers

Chemical Peels

Facials

PRP facials

Hair PRP treatments

PRP injections

Kybella