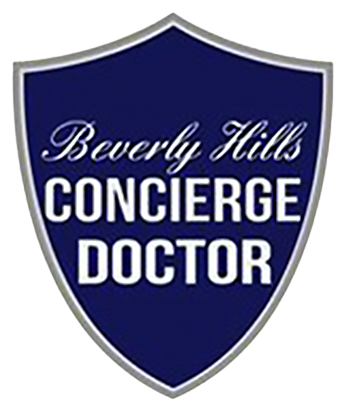 Beverly Hills Concierge Doctor
Vitamins are organic substances we require for our bodies to perform. Not only do we need a minimal dosage of various vitamins to stay healthy and avoid nutrient deficiencies, increasing vitamin intake can help improve our immunity, appearance, energy levels and more. At Beverly Hills Concierge Doctor, we offer vitamin injections and IV vitamin drips to boost vitamin intake for optimal wellness for our patients.
Vitamins are essential for nutritional purposes and serve a variety of important functions. Vitamins are vital for keeping our immune system strong. Certain vitamins are needed for healthy hair, skin and nails. Your metabolism, energy, memory, digestion, focus and overall health depend on maintaining adequate vitamin levels in the body. We offer a wide array of vitamins in our office, either as intramuscular injections or IV drips, and our nurses also make house calls. Some common vitamin treatments we offer include:
B12
B complex
V C (ASCORBIC ACID)
Glutathione
CO Enzyme Q 10
Super MIC for weight loss/fat burning
NAD
Our board certified physicians can discuss which vitamin injections or IV drips may benefit your health. Nutritional testing can also be performed to determine your current vitamin levels and any deficiencies.
Vitamin B12 Injections in Los Angeles
Vitamin B12 cannot be synthesized by the body, and it is vital for optimum health. Since the best sources are foods that are derived from animals, those who are vegan or on a plant-based diet may not consume enough vitamin B12. A quick and effective way to increase B12 levels is with a shot or injection. Benefits of B12 shots include:
Crucial for red blood cell health
Important for vegans who do not get enough B12 in their diet
Improved energy levels
Improved mood
It improves neurological health and prevents cognitive and memory issues
Assists with weight loss and metabolism
If you are feeling run down or there are changes in your hair, skin or nails, you may benefit from a vitamin infusion. Beverly Hills Concierge Doctor offers vitamin injections and IV therapy at our medical center in Beverly Hills, CA, and we offer house calls throughout the Los Angeles, CA, area. Contact us today to schedule a B12 shot or any of our vitamin injection treatments.
Benefits of a Beverly Hills Concierge Doctor Membership
We understand your lifestyle. Our goal is to provide highly personalized medical care to the many professionals and travelers in the Beverly Hills and surrounding Los Angeles neighborhoods. The doctor is available 24 / 7 including direct phone access and direct e-mailing. Our special concierge-style model makes certain your time, and quality of care are a full priority. 
Major Insurance Providers Accepted
We accept most PPO insurance plans, Medicare and Self-Pay. Patients with no insurance can pay per visit out of pocket. Please call to find out if your insurance is accepted.
Trusted House Call Services offered 7 days a week
Vitamin B12 shots are available throughout Greater Los Angeles • Beverly Hills • Malibu • Santa Monica • West Hollywood • Pacific Palisades • Manhattan Beach