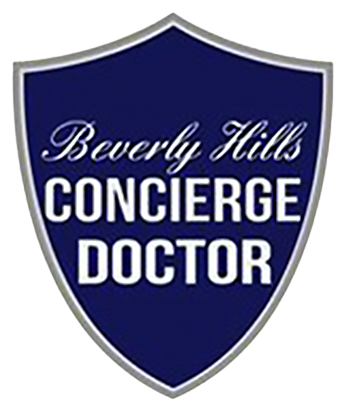 Beverly Hills Concierge Doctor
If you are planning a trip or you travel regularly for work or pleasure, it is vital to have the right vaccinations. Not only are certain vaccinations required for traveling to other countries, but it can help protect your health on your journeys. Travel vaccinations are not always available at many primary health clinics – some are only available at limited medical centers. At Beverly Hills Concierge Doctor, we provide a wide selection of travel vaccinations at our medical clinic in Los Angeles, CA, and through our house call service.
It is important to plan ahead for your travel vaccinations. The CDC recommends that you begin getting your vaccinations at least one month before your planned trip. While you may be able to travel once you have the vaccines needed for the destinations on your itinerary, you want to give the vaccines time to take effect. Your body needs time to build up immunity with the help of the vaccine and many vaccines require more than one treatment. Some vaccines also have a waiting period after the treatment before you can travel.
Los Angeles Travel Vaccination Clinic
At Beverly Hills Concierge Doctor, we offer routine U.S. vaccines and many vaccines that are required for travel to other countries. Patients can come to our urgent care clinic, or we also can provide house calls for travel vaccinations. Our concierge services are perfect for globe travelers that have limited time to receive their vaccinations before their next trip. The routine and travel vaccinations we offer include:
Tetanus vaccine (tdap)
Hepatitis A vaccine
Hepatitis B vaccine
Typhoid vaccine
Influenza (flu) vaccine
Pertussis (whooping cough)
COVID-19
Our patients love to travel. Our medical office offers most of the common travel vaccinations, as well as traditional vaccines to keep you healthy at home and abroad. If you need a specific vaccine that is not listed, we are able to order other vaccines that may be required as well.
For convenient access to travel and domestic vaccinations, contact our team at Beverly Hills Concierge Doctor. We have same day appointments at our clinic, and we accept most PPO plans as well as Medicare. Call our medical center in the LA metro area to book your vaccination visit.
Benefits of a Beverly Hills Concierge Doctor Membership
We understand your lifestyle. Our goal is to provide highly personalized medical care to the many professionals and travelers in the Beverly Hills and surrounding Los Angeles neighborhoods. The doctor is available 24 / 7 including direct phone access and direct e-mailing. Our special concierge-style model makes certain your time, and quality of care are a full priority. 
Major Insurance Providers Accepted
We accept most PPO insurance plans, Medicare and Self-Pay. Patients with no insurance can pay per visit out of pocket. Please call to find out if your insurance is accepted.
Trusted House Call Services offered 7 days a week
Annual executive physicals are available throughout Greater Los Angeles • Beverly Hills • Malibu • Santa Monica • West Hollywood • Pacific Palisades • Manhattan Beach