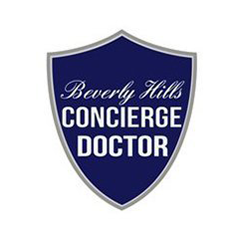 Beverly Hills Primary Doctor
Ehsan Ali, MD
Primary Care Physician & Concierge Doctor located in Beverly Hills, CA
IN HOME ALCOHOL AND DRUG DETOX
Patient who suffer with substance abuse, such as alcoholism, or drug abuse with various substance such as opiates/painkillers (norco, vicodin, oxycodone, or other opiates), or anxiety medicine such as xanax, valium, klonopin, or any benzodiazepine, can now safely be treated in their own home. Our concierge in home detox program provides in home medical supervision by our doctor who is specialized in addiction medicine, as well as private nursing and sober companions to be present in the patients home to make the detox treatment as comfortable as possible.
 We have been offering private in home detox treatment for over 15 years. We understand discretion and privacy is very important, and we want the treatment to be as comfortable as possible. We work with the patient and create a customized detox plan for each individual to make the treatment as comfortable as possible.
 With our concierge substance abuse detox plan, patients will have the doctor available 24/7 to supervise their recovery, as well as well trained nurses and sober companions to aid in treatment.
LOCATION
Beverly Hills Primary Doctor
9400 Brighton Way, Suite 303
Beverly Hills, CA 90210
Phone: 424-442-1881
Fax: 310-683-0932
OFFICE HOURS
Monday 8:00am – 10:00pm
Tuesday 8:00am – 10:00pm
Wednesday 8:00am – 10:00pm
Thursday 8:00am – 10:00pm
Friday 8:00am – 10:00pm
Saturday 9:00am – 1:00pm
Sunday 9:00am – 1:00pm
GET IN TOUCH
MD [at] BeverlyHillsConciergeDoctor.com
9400 Brighton Way #303, Beverly Hills, CA 90210