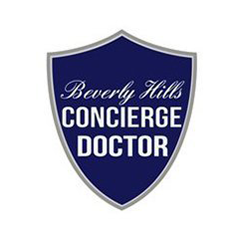 Beverly Hills Primary Doctor
Ehsan Ali, MD
Primary Care Physician & Concierge Doctor located in Beverly Hills, CA
IN HOME ALCOHOL AND DRUG DETOX
Our doctors who are specialized and experienced in treating addiction, are able to provide outpatient detox and rehabiliation programs. Patients who have dependancy issues either with alcohol, or other substances such as opiates, benzodiazines, can consult with our physician and create a customized plan to help taper off and detox from their addiction in a safe and medically supervised method. We are able to provide extremely supervised treatment plans that can include a 24 hour onsite nurse with the doctor available 24/7 for questions and supervision.
Each detox plan is customized according to the individual. We treat each patient as an individual and not "one size fits all". We work closely with family members who choose to be involved to make sure everyone is informed of the whole process.
Patient who suffer with substance abuse, such as alcoholism, or drug abuse with various substance such as opiates/painkillers (norco, vicodin, oxycodone, or other opiates), or anxiety medicine such as xanax, valium, klonopin, or any benzodiazepine, can now safely be treated in their own home. Our concierge in home detox program provides in home medical supervision by our doctor who is specialized in addiction medicine, as well as private nursing and sober companions to be present in the patients home to make the detox treatment as comfortable as possible.
 We have been offering private in home detox treatment for over 15 years. We understand discretion and privacy is very important, and we want the treatment to be as comfortable as possible. We work with the patient and create a customized detox plan for each individual to make the treatment as comfortable as possible.
 With our concierge substance abuse detox plan, patients will have the doctor available 24/7 to supervise their recovery, as well as well trained nurses and sober companions to aid in treatment.