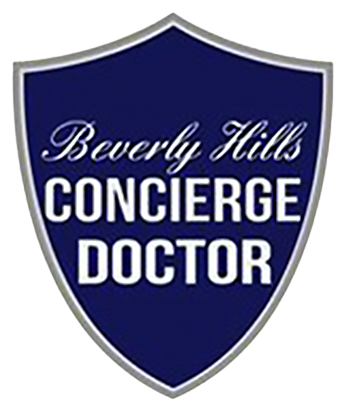 Beverly Hills Concierge Doctor
Our clinic is proud to offer various cosmetic and aesthetic treatments to our clients.
Some of the services we offer include:
BOTOX, used to prevent and remove wrinkles for men and women.
COSMETIC FACIAL FILLERS (for example, Juvederm to help remove and fill out wrinkles). Also used for face contouring, enhancing cheekbones and jawline.
CHEMICAL PEELS
FAT REMOVAL TREATMENTS, such as COOLSCULPTING
PRP TREATMENTS (PRP FACIALS AND INJECTIONS)
IV VITAMIN INFUSIONS
NAD INFUSIONS
B12 SHOTS
GLUTATHIONE INJECTIONS
HORMONE REPLACEMENT THERAPY (men and women)
TESTOSTERONE THERAPY for men
Many of these treatments can be done in your home/hotel as well.
Benefits of a Beverly Hills Concierge Doctor Membership
We understand your lifestyle. Our goal is to provide highly personalized medical care to the many professionals and travelers in the Beverly Hills and surrounding Los Angeles neighborhoods. The doctor is available 24 / 7 including direct phone access and direct e-mailing. Our special concierge-style model makes certain your time, and quality of care are a full priority. 
Major Insurance Providers Accepted
We accept most PPO insurance plans, Medicare and Self-Pay. Patients with no insurance can pay per visit out of pocket. Please call to find out if your insurance is accepted.
Trusted House Call Services offered 7 days a week
BOTOX® and Juvederm® injections are available throughout Los Angeles • Beverly Hills • Malibu • Santa Monica • West Hollywood • Pacific Palisades • Manhattan Beach
Membership Fees
Ages 18-39: $100 per month

Ages 40-65: $150 per month

Ages 65 and over : $200 per month
Membership includes one house call per year. Additional calls are subject to pricing variations based on location and time of day.
Non-member Fees
Office visits: $200 for those not using insurance
House calls: Pricing varies based on location and time of day.
Most PPO and Medicare insurances accepted.
Concierge services may not be available when using insurance as payment.