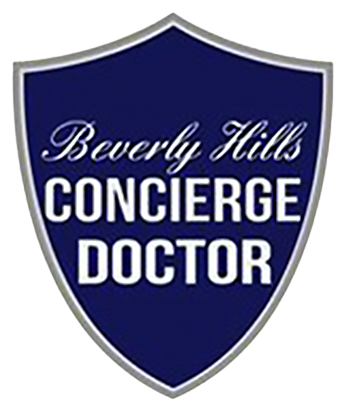 Beverly Hills Concierge Doctor
Medical Weight Loss Plans
Close to 50% of adults in the U.S. are overweight, many within the obese category. Excess body fat impacts health, appearance and energy levels, but losing weight is rarely easy to do. Genetics, lifestyle, age, hormone balance and many other factors impact metabolism, muscle mass, fat accumulation, appetite and overall body weight. At Beverly Hills Concierge Doctor, we offer comprehensive medical weight loss plans that are personalized to help you achieve your health goals.
There are many medical treatments and weight loss tools that can make it easier to lose weight. The first step is determining the factors that are impacting your weight. Our board certified physicians can perform hormone and nutrient testing, as well as collecting other data to determine your personal metabolic factors. We will devise a scientifically-based weight loss plan to address your specific needs. This can include medications, hormone replacement therapy, dietary supplements and a nutritional plan designed for your unique situation.
Weight Loss Medications
Our physicians individualize weight loss treatment based on each patient's health and background. There are medications that can help those struggling to lose weight, especially those who cannot seem to change their weight with diet and exercise alone. These medications can impact metabolism, appetite and insulin resistance to make weight loss more efficient. Some of the medication we offer for weight loss include:
Phentermine
Ozempic (semaglutide)
Trulicity (dulaglutide)
Wegovy (semaglutide)
Saxenda (liraglutide)
Rybelsus (semaglutide)
Victoza (liraglutide)
Mounjaro (tirzepatide)
Many people struggle to lose weight despite proper diet and exercise plans. There are many medical weight loss treatment options available to accelerate weight loss, helping achieve faster and safer fat loss. Along with medications, we offer B-12 and MIC injections that can help burn fat more efficiently and increase energy levels during weight loss.
If you are ready to tackle your weight loss goals, contact our team at Beverly Hills Concierge Doctor. We offer tailored medical weight loss plans that can help you finally lose that excess weight. Call our medical center in Los Angeles, CA, to schedule your weight loss consultation.
Benefits of a Beverly Hills Concierge Doctor Membership
We understand your lifestyle. Our goal is to provide highly personalized medical care to the many professionals and travelers in the Beverly Hills and surrounding Los Angeles neighborhoods. The doctor is available 24 / 7 including direct phone access and direct e-mailing. Our special concierge-style model makes certain your time, and quality of care are a full priority. 
Major Insurance Providers Accepted
We accept most PPO insurance plans, Medicare and Self-Pay. Patients with no insurance can pay per visit out of pocket. Please call to find out if your insurance is accepted.
Trusted House Call Services offered 7 days a week
Medical Weight Loss Plans are available throughout Greater Los Angeles • Beverly Hills • Malibu • Santa Monica • West Hollywood • Pacific Palisades • Manhattan Beach