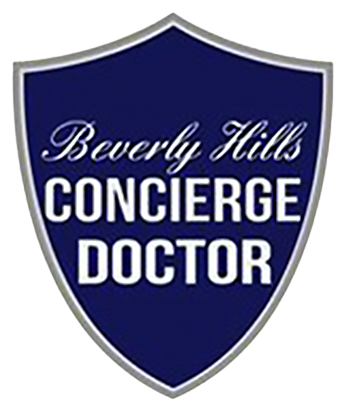 Beverly Hills Concierge Doctor
Many factors impact where and how you store fat on your body. No amount of exercise or dieting can remove fat from specific areas – you can be within a normal, healthy weight range and still have fatty areas that refuse to shrink. To remove these stubborn fat deposits, consider the benefits of body contouring. As part of our med spa services, Beverly Hills Concierge Doctor offers CoolSculpting®, a body contouring treatment that freezes and reduces stubborn fat on your body.
Coolsculpting is a unique, non-surgical alternative to liposuction to help permanently remove fat from various parts of your body. It is FDA-approved to eliminate stubborn fat from the jowls, under the chin, upper arms, back fat, flanks/love handles, abdomen, thighs and buttocks. The procedure is non-invasive, and there is no downtime required, and you can immediately return to normal activities, including exercise, after the treatment. No anesthesia is required, and the whole process is completely painless.
Coolsculpting works by directing cold energy into the targeted fat cells. This "freezes" the fat and destroys the cells. The fat is released into the bloodstream, and the targeted area begins to shrink as the fat is removed. Once fat cells are gone, they do not regenerate. Fat can be stored elsewhere but the removed fat cells will not return.
Non-Surgical Body Contouring
Each Coolsculpting procedure takes about 35-45 minutes. One of our medical staff performs the treatment with a handheld device, targeting the specific areas you want to shrink. Results will start appearing in about 2-4 weeks. Some patients require a repeat session to achieve the desired outcome. Typically, there is a 20-25% reduction of fat with each treatment.
Using the patented method of cryolipolysis, our medical team is able to effectively target and reduce stubborn areas of fat with no incisions, no anesthetics and no harm to the skin or other tissue. This is an excellent option for those who have specific areas that are impacting their body or facial shape. The fat melts away over several weeks or months for discreet, effective fat loss that appears natural.
If you are ready to give yourself the gift of a slimmer, sexier body, consider exploring body contouring with Coolsculpting. This procedure can be life-changing, giving you the body and confidence that you always wanted. To learn more about this fat removal treatment, contact our team at Beverly Hills Concierge Doctor. Call our office in Beverly Hills, CA, to schedule a Coolsculpting consultation to find out if this procedure is right for you.
Benefits of a Beverly Hills Concierge Doctor Membership
We understand your lifestyle. Our goal is to provide highly personalized medical care to the many professionals and travelers in the Beverly Hills and surrounding Los Angeles neighborhoods. The doctor is available 24 / 7 including direct phone access and direct e-mailing. Our special concierge-style model makes certain your time, and quality of care are a full priority. 
Major Insurance Providers Accepted
We accept most PPO insurance plans, Medicare and Self-Pay. Patients with no insurance can pay per visit out of pocket. Please call to find out if your insurance is accepted.
Trusted House Call Services offered 7 days a week
CoolSculpting® treatments are available throughout Greater Los Angeles • Beverly Hills • Malibu • Santa Monica • West Hollywood • Pacific Palisades • Manhattan Beach
Membership Fees
Ages 18-39: $100 per month

Ages 40-65: $150 per month

Ages 65 and over : $200 per month
Membership includes one house call per year. Additional calls are subject to pricing variations based on location and time of day.
Non-member Fees
Office visits: $200 for those not using insurance
House calls: Pricing varies based on location and time of day.
Most PPO and Medicare insurances accepted.
Concierge services may not be available when using insurance as payment.