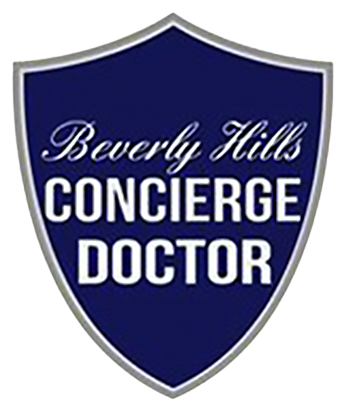 Beverly Hills Concierge Doctor
IV Vitamin Drip Infusion "Myers Cocktail"
Our doctors office provided IV Vitamin Drip treatments (also called MYERS COCKTAILS). This infusion contains numerous electrolytes and vitamins, such as: B12, B1,B2,B3,B4,B5.B6 (b complex), vitamin C , glutathione, magnesium- which are used to to promote health, supplement nutrition, and help recover from dehydration and fatigue caused by acute illness, exertion, exhaustion or many other common factors. It is used to build your immune system, neurologic system, bone, skin, hair, and has anti oxidant properites.
In addition to treating illness, many people get routine infusions for the several health benefits and anti aging benefits provided from the infusions. Each IV drip can be customized by adding, or removing the various supplements. We also offer additional supplements such as COENZYME Q10, SUPER MIC, and a number of other agents. Please call us or email us for more information.
NAD is also available which has several benefits and been shown to increase natural energy production at the cellular level. Also has anti aging benefits. 
Our nurses and doctors also can travel to you, and make housecalls to provide you a IV drip in the comfort of your own home/hotel/office/production site. Home visits are available 7 days a week. Please call to inquire about pricing or setting up an appointment.
Dr. Ehsan, Ali
Describing his take on IV Vitamin Drip services on EXTRA.
Trusted House Call Services offered 7 days a week
IV Vitman Drip concierge services available throughout Greater Los Angeles • Beverly Hills • Malibu • Santa Monica • West Hollywood • Pacific Palisades • Manhattan Beach
Click here to see our member and non-member benefits
Office Location:
Beverly Hills Concierge Doctor
9400 Brighton Way, Suite 303
Beverly Hills, CA 90210
Phone: 424-442-1881
Fax: 310-683-0932
Office Hours
Monday 8:00am – 10:00pm
Tuesday 8:00am – 10:00pm
Wednesday 8:00am – 10:00pm
Thursday 8:00am – 10:00pm
Friday 8:00am – 10:00pm
Saturday9:00am – 1:00pm
Sunday 9:00am – 1:00pm
Have a question?
info@BeverlyHillsConciergeDoctor.com
Membership concierge services available 24/7