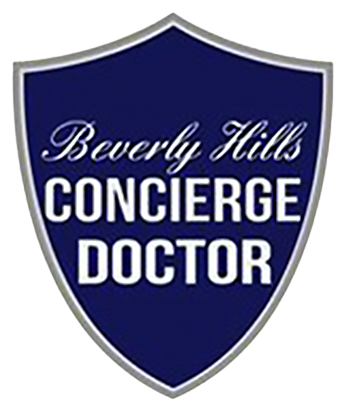 Beverly Hills Concierge Doctor
Concierge Doctor located in Beverly Hills, CA serving Greater Los Angeles
House Call Doctor Services
Our medical office offers mobile doctors who can come to your home, office, hotel, or studio.
Many patients do not have the time or are too sick to go to a doctors office.
Our concierge medicine service provides doctors, nurses and physician assistant/nurse practitioners who are able to come to you. The housecall doctor service is very convenient and available 7 days a week. We have doctors that can go to Calabasas, Malibu, Brentwood, Bel Air, Beverly Hills, West Hollywood, Hollywood, Downtown LA, Studio City, Burbank, Manhattan Beach, and all of the Greater Los Angeles Area.
When a home visiting doctor is requested, the doctor comes to you with all the proper equipment and supplies to diagnose and treat you in the comfort of your own home.
In addition to Dr. Ehsan Ali's in-home treatment and care, he is also able to provide comprehensive mobile x-rays and ultrasound imaging in Beverly Hills, CA and the surrounding Los Angeles neighborhoods.
Most medical services that can be done in an urgent care or doctors office, can be done in your home. Some examples include:
Mobile IV drips

Antibiotic shots 

Strep throat testing and treatment

Covid testing and treatment

Monoclonal antibody treatment for covid

Uti testing and treatment

Std testing and treatment

Fever

Cough/cold

Infections

Rash

Acne treatment

Blood work

Pre op clearance

Anxiety

Depression

Home detox

Adult add

ADHD
Cosmetic treatments:
Botox

Fillers

Chemical peels

Testosterone therapy

Glutathione

Vitamin injections
Our team of doctors are available to make home visits in the Beverly Hills and Greater Los Angeles area. Our housecall doctors make home visits 7 days a week. They can treat most primary and urgent care matters in the comfort of your home, office, hotel, production company, or studio.
We also have nurses available to make housecalls.
Procedures such as blood draw, covid testing, IV drips, check-ups, and most medical treatments can be done.
Call the office directly to schedule a housecall and inquire about pricing.
Our mobile housecall doctor services are open to all patients; you do not have to be an existing member. Pricing varies and depends on the location and nature of the visit. Please call our office to schedule a same-day home visiting doctor.
Benefits of a Beverly Hills Concierge Doctor Membership
We understand your lifestyle. Our goal is to provide highly personalized medical care to the many professionals and travelers in the Beverly Hills and surrounding Los Angeles neighborhoods. The doctor is available 24 / 7 including direct phone access and direct e-mailing. Our special concierge-style model makes certain your time, and quality of care are a full priority. 
Major Insurance Providers Accepted
We accept most PPO insurance plans, Medicare and Self-Pay. Patients with no insurance can pay per visit out of pocket. Please call to find out if your insurance is accepted.
Trusted House Call Services offered 7 days a week
Annual executive physicals are available throughout Greater Los Angeles • Beverly Hills • Malibu • Santa Monica • West Hollywood • Pacific Palisades • Manhattan Beach